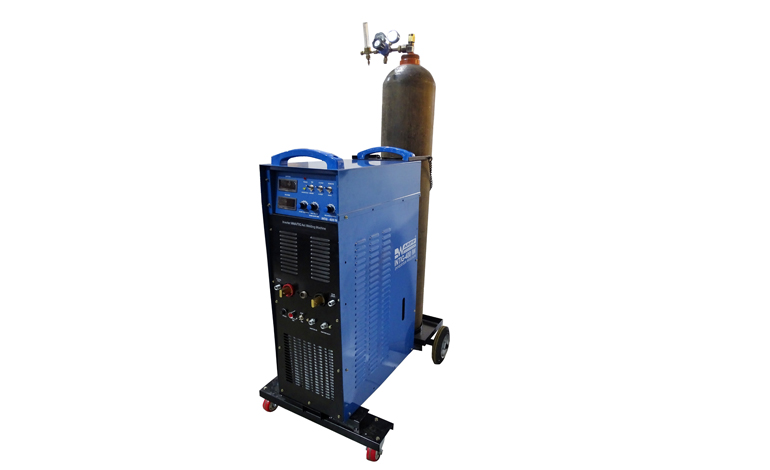 INTIG I series machines are IGBT Inverter based arc welding power source with soft switching technology. They are widely used for manual metal arc welding with acid and basic electrodes for TIG welding of various metals except Al & Mg Alloy.
FEATURES
Advanced Soft Switching inverter techrdogy & high frequency.
Dlgltal display of current with preset function.
High power factor.
High switching frequency .hence low volume & weight.
Built in high frequency.
2/4 track functiOn In TIG.
Adjustable Oo1Vn slope functiOn In TIG.
can be used with extended welding cable in MMA.
Spec.Silicone Conformal Coating provides a protective coating for PCB against moisture, corrosion, dust,thermal shock and fungal resistance with good dielectric properties In a soft and flexible "solder-through" coating. This coating Is almost 3mm on bothside of the PCB.
The machine is manufactured as per the CE manufacturing guidelines.Protection-Over current/Over Hea/Over Voltage/Phase Absent.
Basic Outfits :
Power Source.
Water cooling system.
TIG torch 4 mtr or 8 mtr (WP-18 / WC-400)
Argon Regulator with Flow meter.
Cylinder Trolley.
Earthing cable with clamp.
Starter kit for TIG torch.
Brass Conductor Adopter
Optional Accessories :
wire & Wireless Remote Controller.Remote controller with digital display lnbuilt Water flow switch for torch safety.
Technical Specifications :
Model

Input Power(KVA)

Current Range

Duty Cycle

Weight (KG)

INTIG-400I OUTFIT

18.4

20·400

100% (WC & 10 Min)

85

Input Supply -380-440 V 3-Phase 50Hz Supply

Open Circuit voltage - 75 -85 Volts

Insulation Grade - H

Efficiency at full load (%) - 89

Power Factor - 0.95

With attach Water cooling system (WCS-400)

input Supply -230 Volts Single Phase 50 Hz Supply

water tank made from heat resistant PVC material.

Tank capacity -24 litre

Specially designed Vortex pump with brass body which will avoid corrosion.

Pump Capac11y - 0.125 HP

Three stage copper tube cooling radiator system combined with separate

Radiator Type & Size - 25Sx230 mm

high speed fan ensures efficient heat transfer to keep the torches cool.

with three stage copper Pipes.

water level indication.

Cooling fan- High speed.