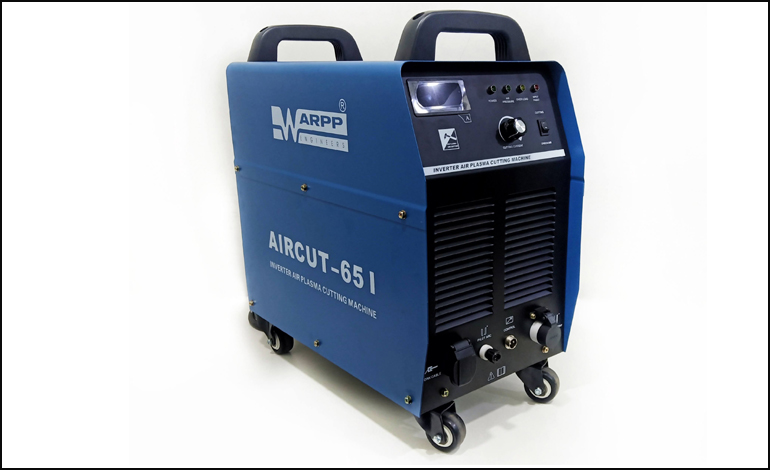 Inverter Based Air Plasma Cutting Machine
Aircut- i Series Machine are Inverter Based Air Plasma Cutting Machines. They Are Widely Used for Cutting Ferrous as well as Non Ferrous Metals Using Inexpensive Air as the Cutting Media. These Machines are available in 65, 101 & 161 Amps Range
FEATURES
Advanced 'Soft Switching' Technology, Hence More Reliability.
High Frequency Arc Striking with Pilol Arc.
Stable Out Put Current
Cutting Current Will Slowly Increase to Increase the
Life of Electrodes Nozzle.
Precise Preset & Display of Cutting Current
Air Test Switch to Set the Air Flow Precisely
High Power Factor & Efficiency.
Good Cutting Quality.
Continuous Adjustment of Current Possible.
Basic Outfits :
For Aircut 65i / 101i :
Power Source, Smtr Length Air Plasma Cutting Torch, Air Filter & Earthing Cable
For Aircut 161 IW :
Power Source, Water Coolling System, Water Cooled Plasma Torch S Mtr Length, Air Filter, Earthing Cable